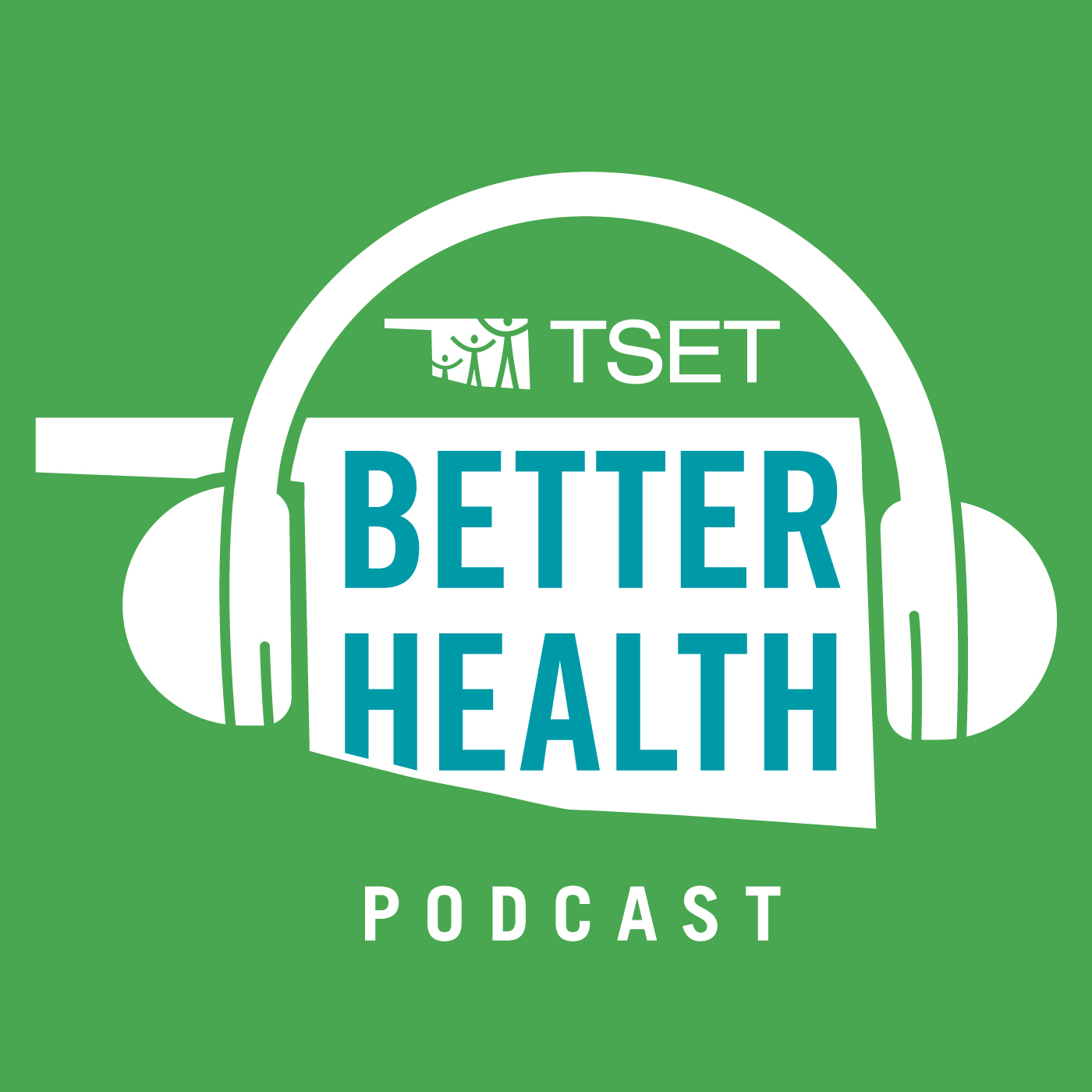 The TSET Better Health Podcast is your go-to source for everything related to tobacco, health, fitness and community. Join us each month as we cover topics like health care in rural communities, mental health and tobacco use, childhood obesity and prevention, farmers markets, our Healthy Living Program grants and grantees, and more. You can find us on our website at tset.ok.gov/podcast or anywhere you listen to podcasts. Please follow our Facebook page for updates. Welcome to Better Health!
Episodes
Thursday Dec 30, 2021
Thursday Dec 30, 2021
The Tobacco Settlement Endowment Trust (TSET) was a ground-breaking agency upon its establishment in 2001. Unlike its counterparts in other states, the agency's operations and missions were dictated by and for the people of Oklahoma by statewide vote. As a result, the agency remains innovative and effective in saving countless lives and changing the course of our state's future. Take a look back at the last 20 years of TSET with former Oklahoma Attorney General Drew Edmondson and former State Representative Ray Vaughn, who were among the prominent bipartisan coauthors and advocates for TSET's creation. Executive Director Julie Bisbee explores how the mission has grown and what's in store for the future. Follow the journey from humble beginnings as a simple state question to Oklahoma's public health powerhouse as TSET celebrates its 20th anniversary.
All music licensed through PremiumBeat. Full transcripts and music credits available at tset.ok.gov/podcast.