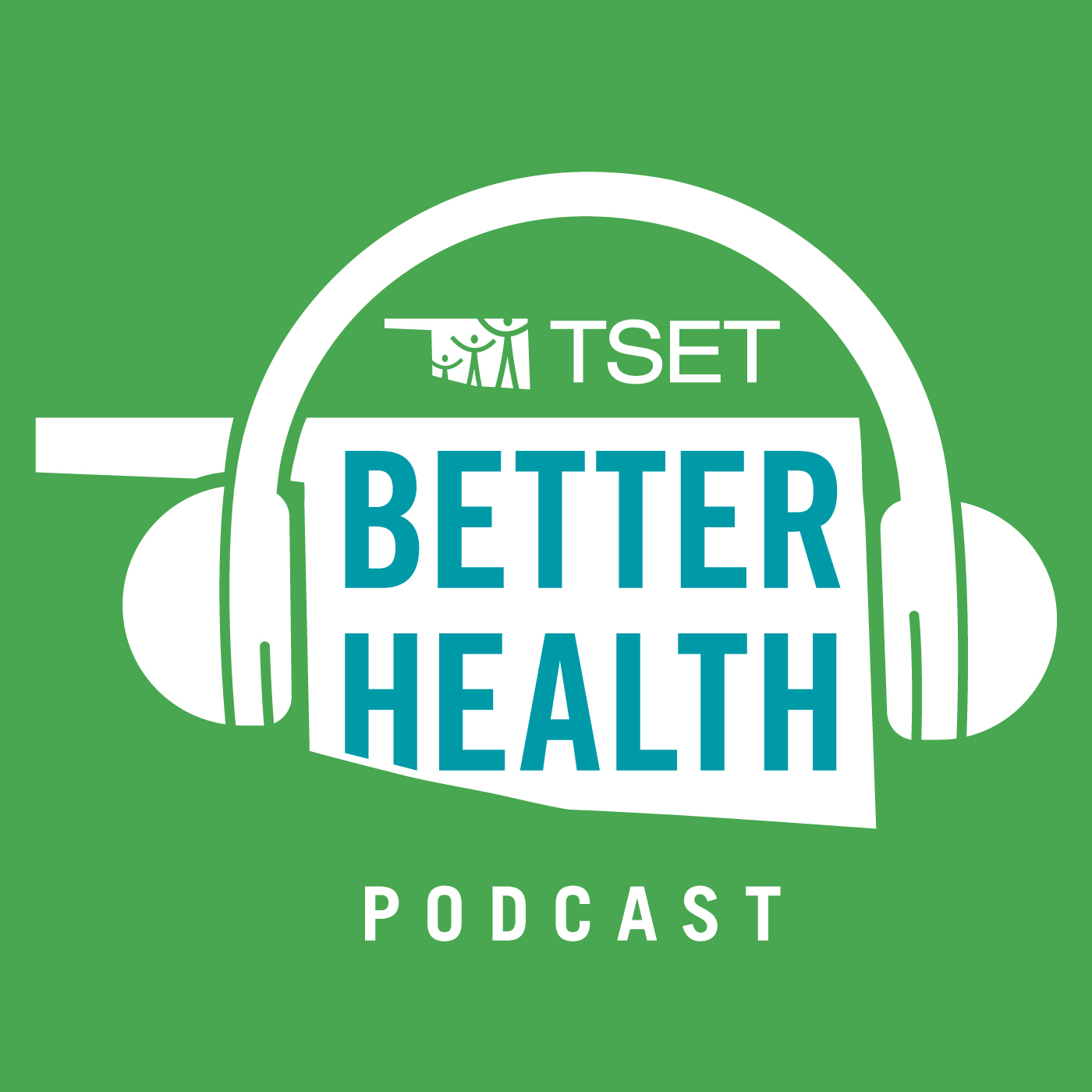 The TSET Better Health Podcast is your go-to source for everything related to tobacco, health, fitness and community. Join us each month as we cover topics like health care in rural communities, mental health and tobacco use, childhood obesity and prevention, farmers markets, our Healthy Living Program grants and grantees, and more. You can find us on our website at tset.ok.gov/podcast or anywhere you listen to podcasts. Please follow our Facebook page for updates. Welcome to Better Health!
Episodes
Friday Apr 29, 2022
Friday Apr 29, 2022
We all know that nicotine addiction is bad for the body, but what about the mind? This month, the TSET Better Health Podcast takes a deep dive into how tobacco impacts mental health with three special guests: Tony Stelter from ODMHSAS discusses the toxic relationship between nicotine addiction. Krysten Isaac of Rescue Agency and Dr. Thomas Ylioja of National Jewish Health talk about two innovative tobacco cessation programs aimed toward helping youth and young adults quit smoking or vaping.
All music licensed through PremiumBeat. Full transcripts and music credits available at tset.ok.gov/podcast.