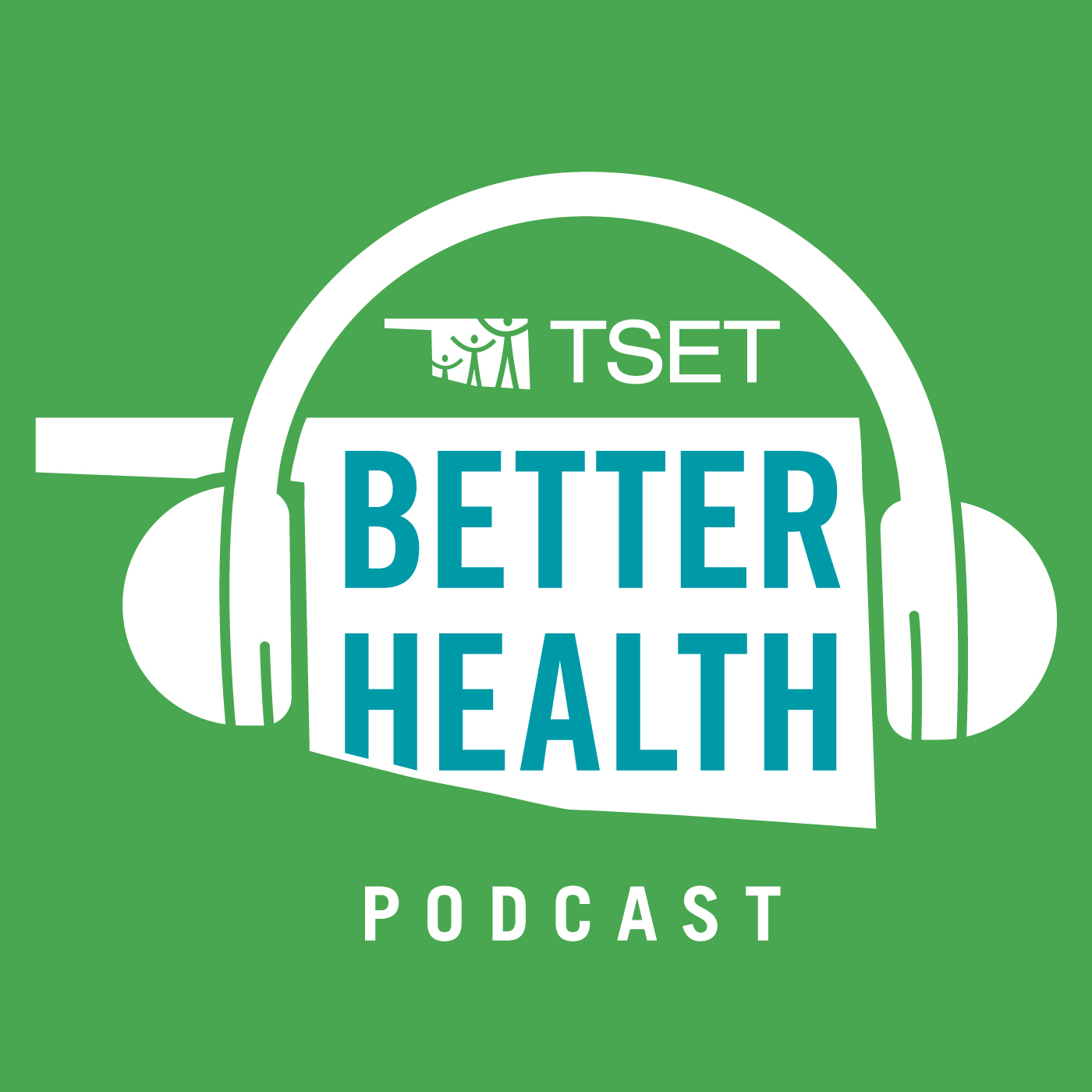 The TSET Better Health Podcast is your go-to source for everything related to tobacco, health, fitness and community. Join us each month as we cover topics like health care in rural communities, mental health and tobacco use, childhood obesity and prevention, farmers markets, our Healthy Living Program grants and grantees, and more. You can find us on our website at tset.ok.gov/podcast or anywhere you listen to podcasts. Please follow our Facebook page for updates. Welcome to Better Health!
Episodes
Tuesday May 31, 2022
Tuesday May 31, 2022
TSET's commitment to healthier communities throughout Oklahoma bears repeating. So the TSET Better Health Podcast will present an encore presentation of the "TSET Community Impact" episode that featured stories of partnerships between TSET Healthy Living Program grantees and local community members that helped bring new school playground equipment to Prague, sidewalks to Newkirk for pedestrian safety, increased healthy food access to small and large communities in Cleveland County and a host of healthier environments in Muskogee. The episode presents a great opportunity to look back at community impacts as TSET and its grantees look forward to both new and continuing opportunities for better health in Oklahoma in the months and years ahead.
All music licensed through PremiumBeat. Full transcripts and music credits available at tset.ok.gov/podcast.