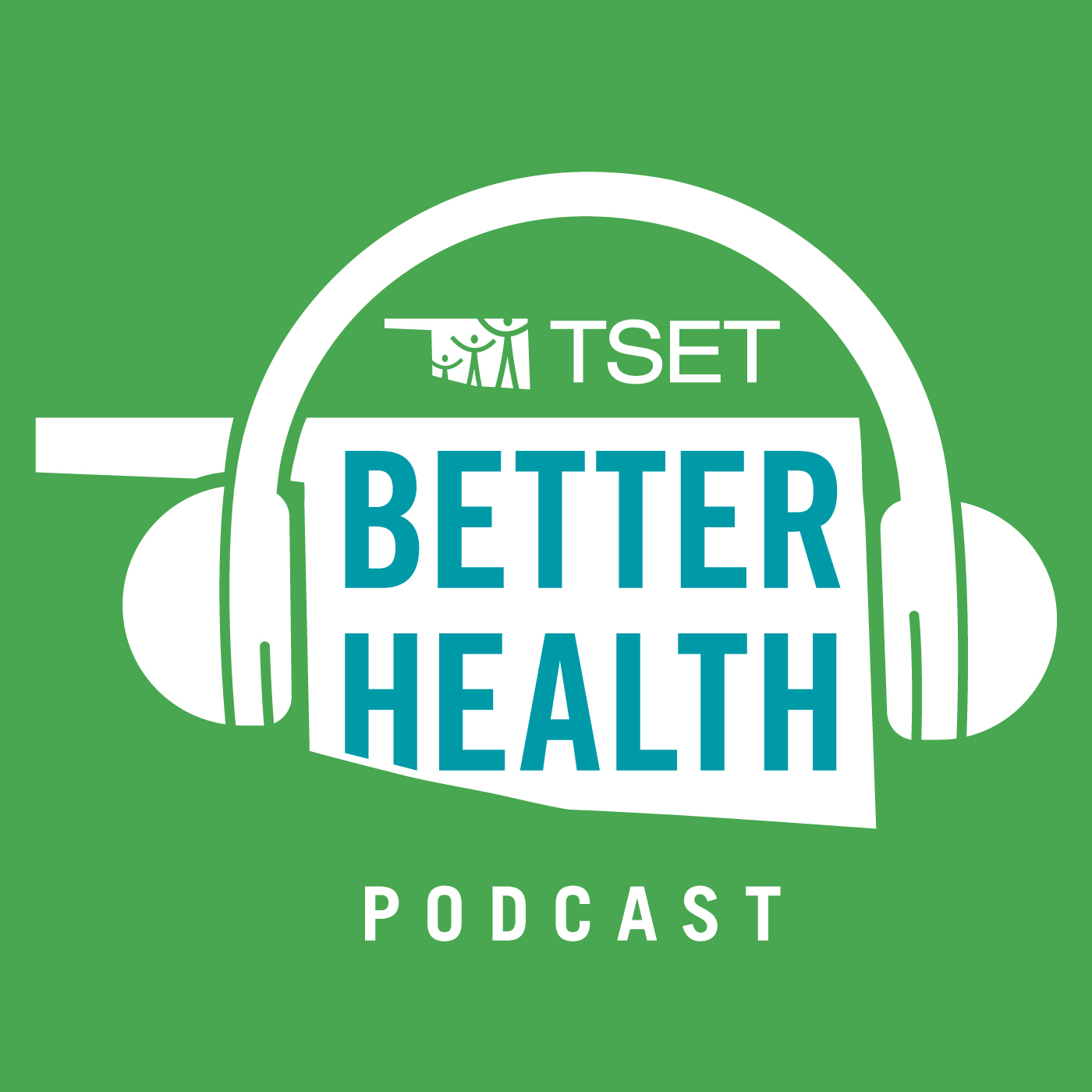 The TSET Better Health Podcast is your go-to source for everything related to tobacco, health, fitness and community. Join us each month as we cover topics like health care in rural communities, mental health and tobacco use, childhood obesity and prevention, farmers markets, our Healthy Living Program grants and grantees, and more. You can find us on our website at tset.ok.gov/podcast or anywhere you listen to podcasts. Please follow our Facebook page for updates. Welcome to Better Health!
Episodes
Tuesday Jun 21, 2022
Tuesday Jun 21, 2022
We all know that eating well-balanced nutritious meals is important for energy and good health. But that can be difficult for Oklahomans who rely on dollar and convenience stores for their groceries because they lack access to faraway supermarkets. Fortunately, families and individuals can shop for healthy foods at smaller stores, and this episode's guests provide resources, strategies, and services available to help. Pat Dehart, a diabetes educator nurse, walks us through what healthy options are available in dollar and convenient stores. Lydia Kelley, executive director of Loaves & Fishes, details the services her client-choice food pantry provides, who can qualify, and why it's so meaningful. And Dylan Jasna, new member of the TSET Health Communication team, shares the wealth of resources available through Shape Your Future, a healthy lifestyle promotion program of TSET.
All music licensed through PremiumBeat. Full transcripts and music credits available at tset.ok.gov/podcast.