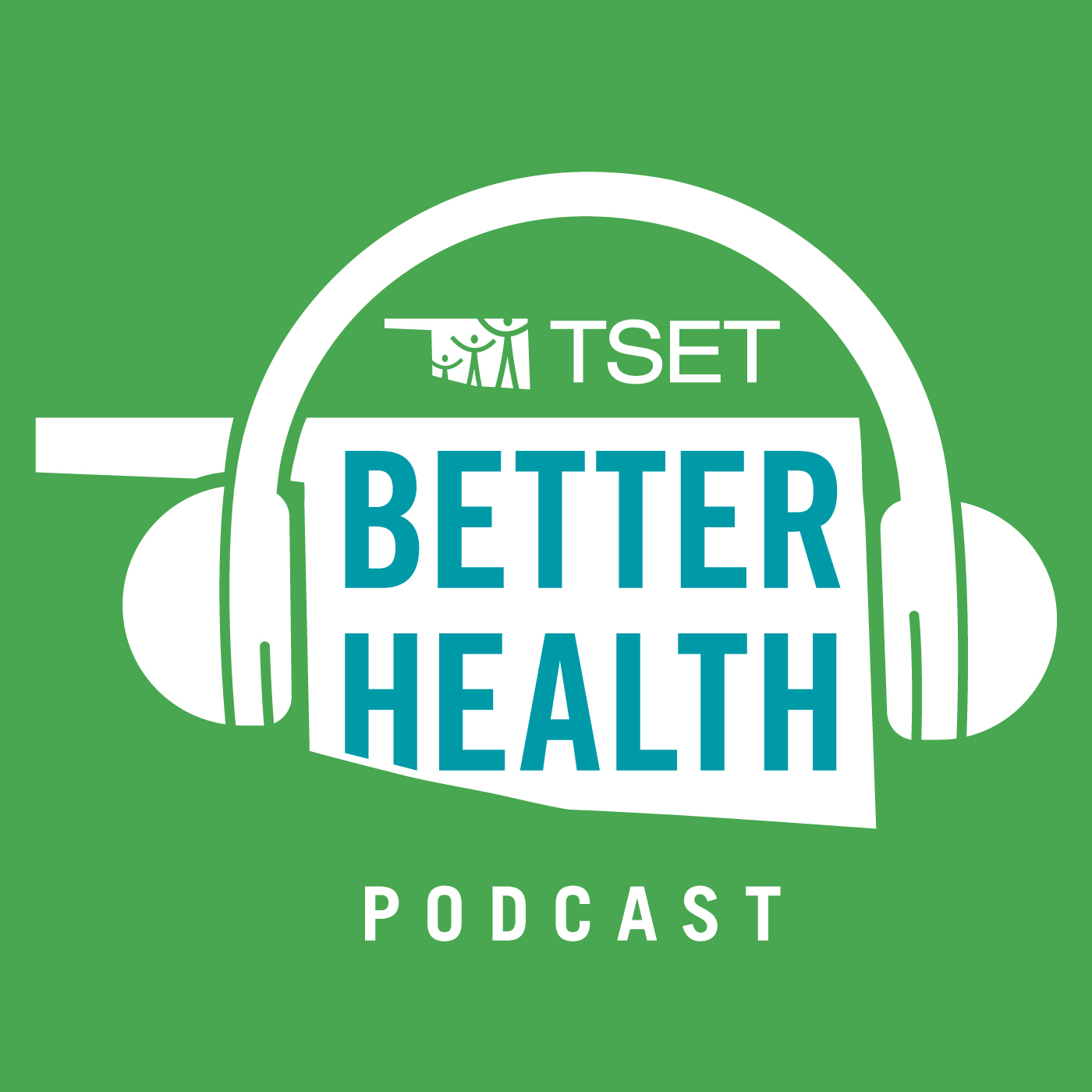 The TSET Better Health Podcast is your go-to source for everything related to tobacco, health, fitness and community. Join us each month as we cover topics like health care in rural communities, mental health and tobacco use, childhood obesity and prevention, farmers markets, our Healthy Living Program grants and grantees, and more. You can find us on our website at tset.ok.gov/podcast or anywhere you listen to podcasts. Please follow our Facebook page for updates. Welcome to Better Health!
Episodes
Thursday Jul 28, 2022
Thursday Jul 28, 2022
We Oklahomans often find ourselves behind the wheel or behind a desk, causing us to fall behind on physical activity. When our built environment lacks sidewalks, trails, bike lanes – in other words, walkability and active transportation – it becomes even harder to get up and be physically active. 
Efforts are underway within communities of all sizes to make them easier and safer to walk, jog, run and bike – not only in residential neighborhoods, but also in business districts that profit from increased foot traffic. 
In this episode, hear from Ron Frantz and Shane Hampton of the University of Oklahoma's Institute for Quality Communities on how walkability and placemaking – making public spaces more appealing – is happening throughout Oklahoma and why it's good for our physical and economic health. You'll also hear from Kelly Martin, an elementary school principal. She explains how community partnerships led to walking trails that benefit numerous students and community members. Doug Walton, TSET Healthy Living Program coordinator in Muskogee County, also joins us to talk about Connect Muskogee and its plan to tie together every aspect of transportation system, including sidewalks, trails and bikeways. 
All music licensed through PremiumBeat. Full transcripts and music credits available at tset.ok.gov/podcast.