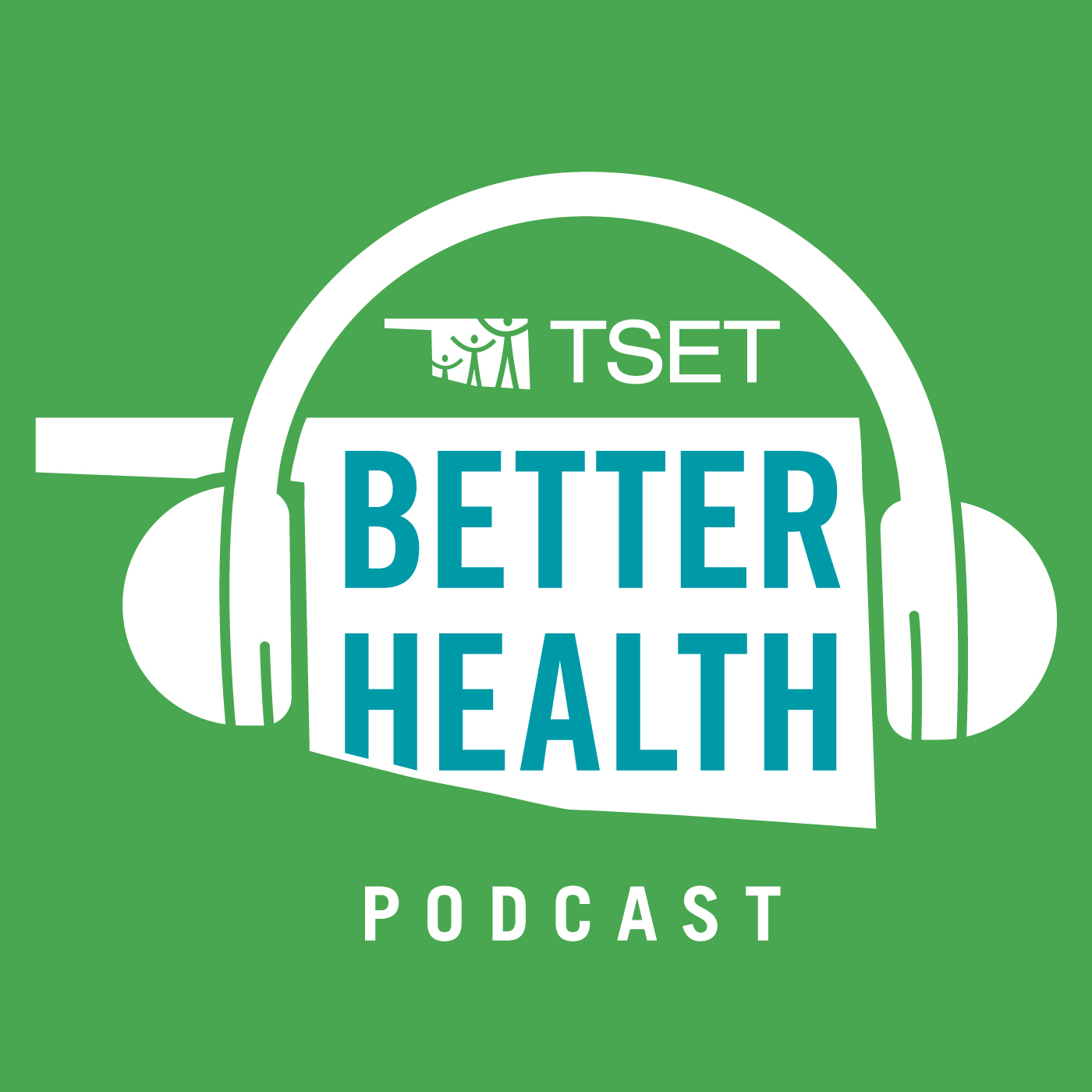 The TSET Better Health Podcast is your go-to source for everything related to tobacco, health, fitness and community. Join us each month as we cover topics like health care in rural communities, mental health and tobacco use, childhood obesity and prevention, farmers markets, our Healthy Living Program grants and grantees, and more. You can find us on our website at tset.ok.gov/podcast or anywhere you listen to podcasts. Please follow our Facebook page for updates. Welcome to Better Health!
Episodes
Wednesday Aug 31, 2022
Wednesday Aug 31, 2022
Oklahoma students are back in school, where kids and teens often get the nutrition and energy they need to learn and stay active from meals and snacks served in the cafeteria. In fact, school nutrition is crucial for the health and well-being of Oklahoma kids both during and outside of school hours. With school in session and Child Obesity Awareness Month arriving in September, Episode 30 of the TSET Better Health Podcast will focus on school and child nutrition with Jennifer Weber, executive director of child nutrition at the Oklahoma State Department of Education; Heather Steele and Sheila Russell with Tulsa Public Schools' Child Nutrition, and Valarie Carter, a classically trained chef, food writer and mom who shares her knowledge on Shape Your Future Healthy Kitchen segments on KJRH in Tulsa.