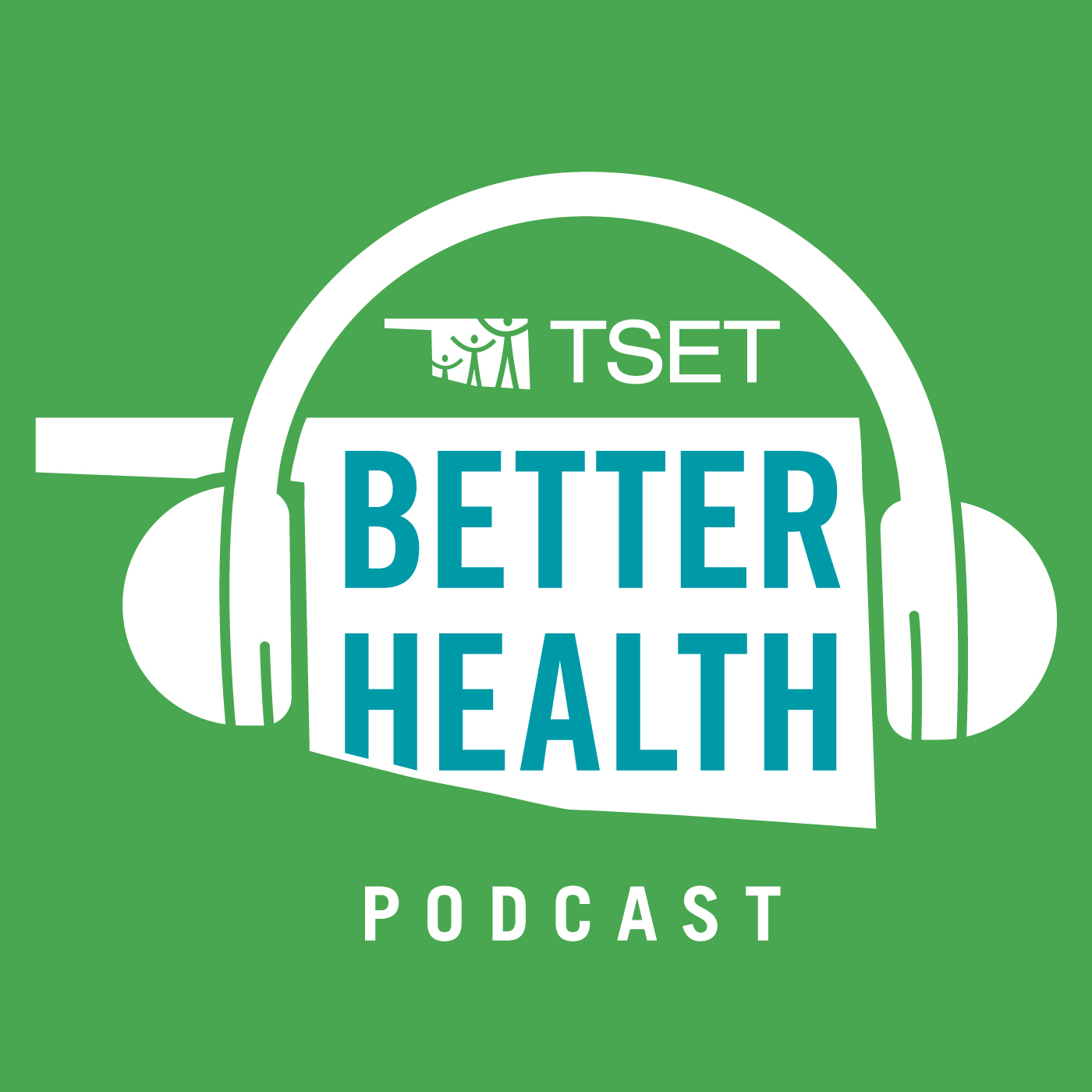 The TSET Better Health Podcast is your go-to source for everything related to tobacco, health, fitness and community. Join us each month as we cover topics like health care in rural communities, mental health and tobacco use, childhood obesity and prevention, farmers markets, our Healthy Living Program grants and grantees, and more. You can find us on our website at tset.ok.gov/podcast or anywhere you listen to podcasts. Please follow our Facebook page for updates. Welcome to Better Health!
Episodes
Thursday Sep 29, 2022
Thursday Sep 29, 2022
"It's easy to quit," Ken Allen, a Muscogee Creek, said of tobacco. "I quit every day, probably 20 times. It was just staying quit is the problem." The Perkins resident finally quit smoking after more than 35 years with help from the Oklahoma Tobacco Helpline – and no help from a commercial tobacco industry that markets heavily to Native Americans. Allen shares his long journey toward better health in Episode 31 of the TSET Better Health Podcast, which also includes Aaron Williams, tobacco program coordinator of the Southern Plains Tribal Health Board. Williams offers a wider perspective on commercial tobacco use and cessation among Native Americans in Oklahoma, and how commercial tobacco differs from ceremonial tobacco use and traditions. During the interview, Williams referred to BRFSS, the Behavioral Risk Factor Surveillance System, which is the U.S. Centers for Disease Control and Prevention's (CDC) phone survey system for learning about rates of health-related risk behaviors and chronic health conditions at national and state levels.
All music licensed through PremiumBeat. Full transcripts and music credits available at tset.ok.gov/podcast.