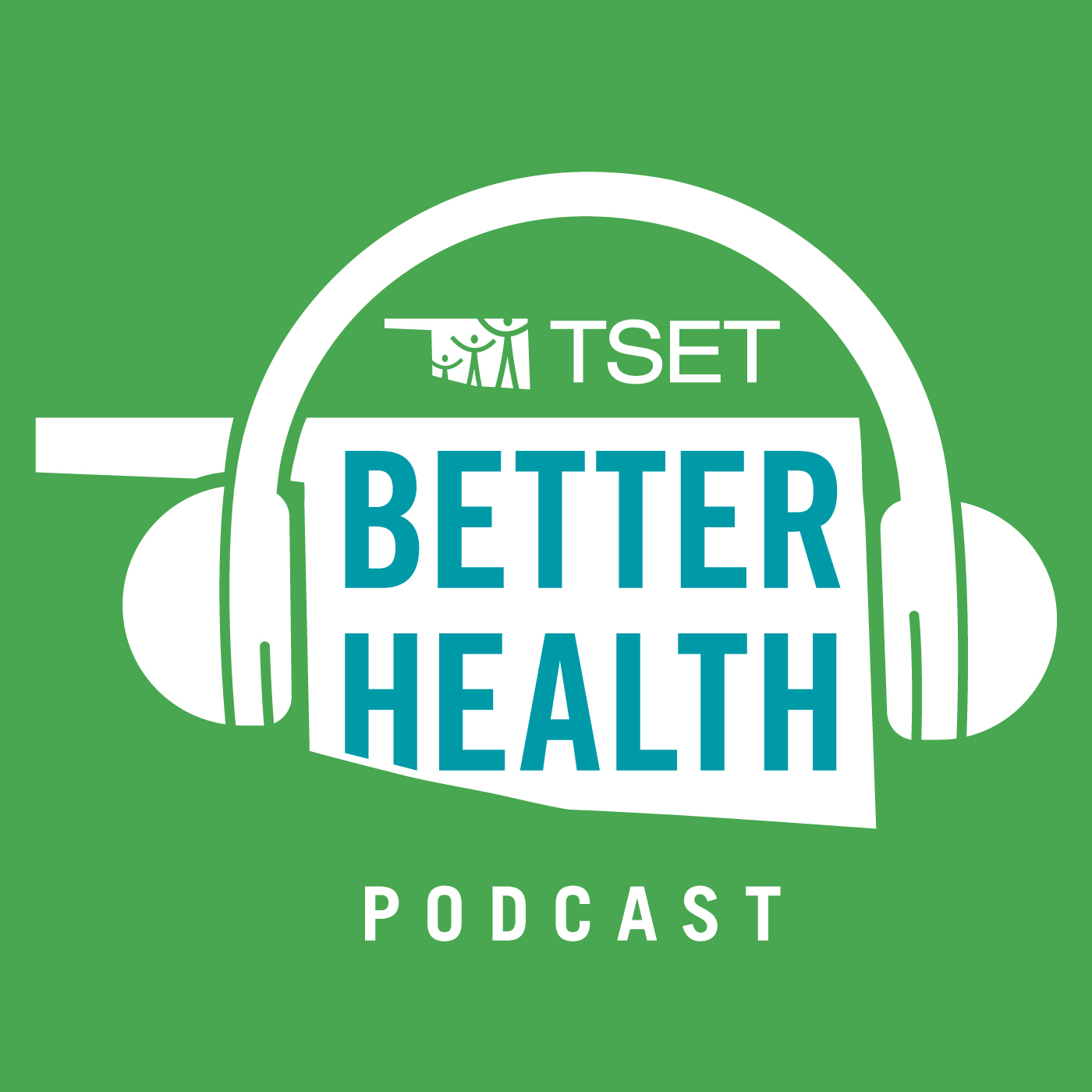 The TSET Better Health Podcast is your go-to source for everything related to tobacco, health, fitness and community. Join us each month as we cover topics like health care in rural communities, mental health and tobacco use, childhood obesity and prevention, farmers markets, our Healthy Living Program grants and grantees, and more. You can find us on our website at tset.ok.gov/podcast or anywhere you listen to podcasts. Please follow our Facebook page for updates. Welcome to Better Health!
Episodes
Wednesday Nov 30, 2022
Wednesday Nov 30, 2022
We hear it every holiday season – it's the most wonderful time of the year. But it's not for those who are grieving a loss or are feeling stressed out or alone during the holidays. It can also be a challenging time for our physical health, when time off and holiday gatherings can make it easy to let healthy habits slide by the wayside. Check out the next episode of the TSET Better Health Podcast and find ways to boost your mental, emotional and physical wellness during the holidays, so this truly can become the happiest time of the year. Find out how from Executive Director Erin Engelke and Clinical Director Heather Gaglio of Calm Waters Center for Children and Families, who will offer great ways to boost mental and emotional well-being during the holidays; Kym Hardin of Healthy Schools Oklahoma, who will help us stay physically active into the new year; and TSET's own Dylan Jasna, who will share new and tasty nutritional resources from Shape Your Future.