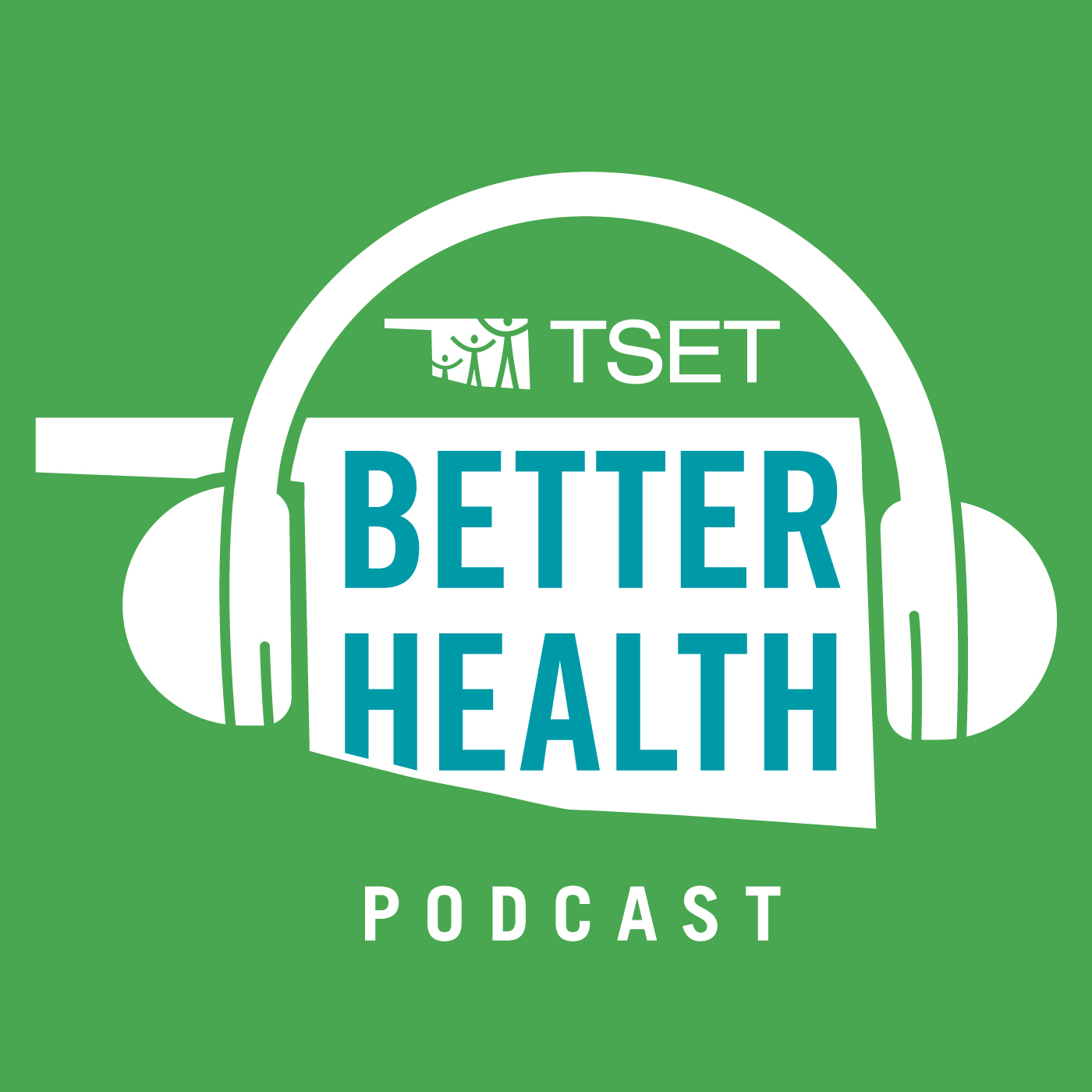 The TSET Better Health Podcast is your go-to source for everything related to tobacco, health, fitness and community. Join us each month as we cover topics like health care in rural communities, mental health and tobacco use, childhood obesity and prevention, farmers markets, our Healthy Living Program grants and grantees, and more. You can find us on our website at tset.ok.gov/podcast or anywhere you listen to podcasts. Please follow our Facebook page for updates. Welcome to Better Health!
Episodes
Friday Oct 28, 2022
Friday Oct 28, 2022
As few as 1.5 percent of Oklahomans who are eligible to get a lung cancer screening actually get them – 1.5 percent. Episode 32 of the TSET Better Health Podcast will explore who qualifies for lung cancer screenings, reasons why rates are so low in our state, the high importance of getting screened, and the programs in place to increase awareness of, and accessibility to, these lifesaving tests. Speaking on this will be Dr. Mark Doescher of the University of Oklahoma's Stephenson Cancer Center and College of Medicine, and Eric Finley of the Oklahoma Hospital Association. In addition, Dr. Lurdes Queimado, of the TSET Health Promotion Research Center at the OU Health Sciences Center, will explain encouraging new research results that show much higher rates of remission of head and neck cancers among smokers who quit before starting their treatments compared to those who continued smoking.
All music licensed through PremiumBeat. Full transcripts and music credits available at tset.ok.gov/podcast.